40 Gbps wireless channel
4x 10 Gbps or 2x 20 Gbps PPC-10G MMW links could work together from the same footprints for non-interference 40 Gbps aggregation
Customer case: wireless world record of 40 Gbps MMW channel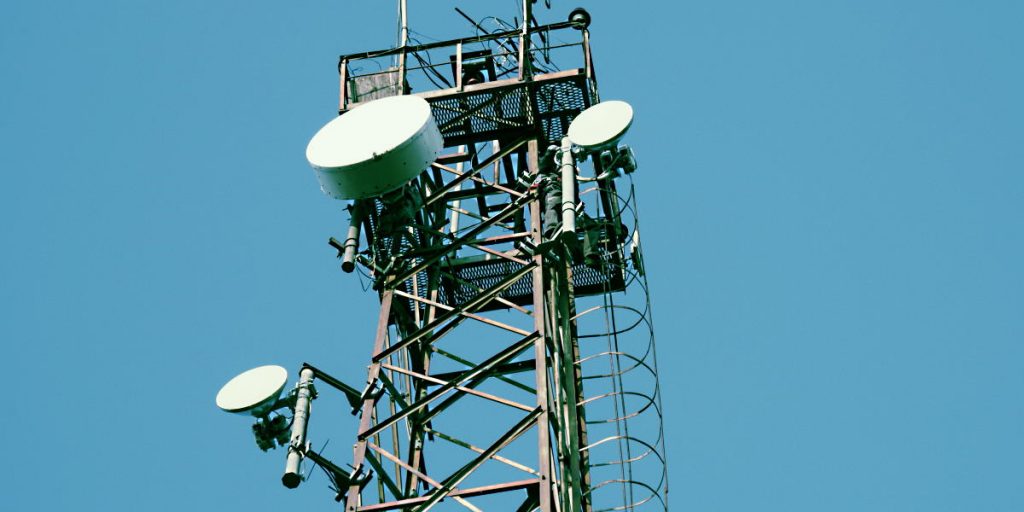 At July, 2019, – first time in the industry, commercial 40 Gbps wireless channel was deployed at unprecedented distance of 11 km (~7 miles) in Igarka city, Siberia. The channel was built on doubled PPC-10G-E/2+0 E-band radios for Norilsk Nickel (MCX: GMKN).
How 40 Gbps channel was tested at manufacturing site
During the test of 4x 10 Gbps wireless channel aggregation, each of the links had been connected to its own traffic analyzer, to measure real throughput of the link. No throughput degradation had been registered for any link, with real 10000 Mbps for data travelling wireless at 4.2 km (2.6 miles) and returning back over a fiber loop.
The PPC-10G link uses the advantage of millimeter wave technology that allows fully eliminate RF interference between up to four neighboring radio links with two easy technics. First, by using vertical (V) or horizontal (H) polarization of RF signal. For the PPC-10G link, the choice between H/V polarization could be done during the link installation by mechanically rotating the transceiver according to "V" or "H" labels on antenna. By default, when mounting the transceiver to the antenna, it is recommended to choose "V" (vertical) polarization on both radios of the link. In the scenario of installing two parallel PPC-10G links from the same position (as for 2x 10 Gbps channel aggregation), the technician could set vertical polarization for the first link, and horizontal polarization for the second link.
Second, it is possible to re-arrange the allocated 2000 MHz bandwidth within the general E-band (71-76/81-86GHz) spectrum. Thus, at least two different sub-bands are available for PPC-10G, which is another way to eliminate RF interference when 2x – 4x link aggregation is planned. The default center frequencies for PPC-10G-E (E-band) are 75/85 GHz, but could be any within 72-75/82-85 GHz. For this, an RF Tuning feature is available through the web interface to the link chipset.
There are also other cases when RF Tuning is required, as adjusting the transmitter (Tx) and receiver (Rx) center frequencies (aka nominal frequencies) might be necessary to comply with local licensing policy of the country. For example, countries like Sweden and Nigeria allocate only 71-74/81-84 GHz spectrum for point-to-point links. Thus, when installing the PPC-10G-E in such countries, it is required to set central frequency to 72-73/82-83 GHz to comply to local legislation.
We present 4x 10 Gbps → 40 Gbps channel
We present 2x 20 Gbps → 40 Gbps channel
ELVA's PPC-10G 10 Gbps can be configured into 2+0 20 Gbps dual-radio link using Dual Polarised Adaptors (DPA).
This brings more compact solution for carriers and ISPs desiring a "future proof" wireless backbone. Either of 10 Gbps radios in 2+0 configuration works independently, therefor overall channel availability is greatly increased.
Yes, this is 20G in one antenna!
40 Gbps channel aggregation