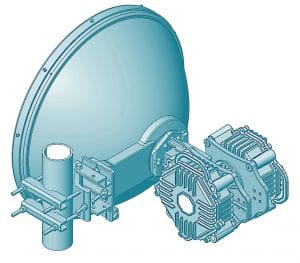 2+0 20 Gbps MM-Wave Link
Operates in E-band or Q-band
2+0 20 Gbps dual-radio link with Dual Polarized Adaptors (DPA) brings compact ultra-wide solution for carriers and ISPs desiring a "future proof" wireless backbone.
Either of 10 Gbps radios in 2+0 configuration works independently, therefor overall channel availability is greatly increased. The link available in lightly licensed 70/80 GHz E-band with 1 ft or 2 ft antennas.
Any of radios or both ones on this 2+0 model could be customised to get high-power and/or built-in L2+ switch. The high power (HP) modification of the radio has increased distance range up to 24.0 km (15 miles). The modification with built-in L2+ switch allows to connect more intermediate network segments at any hop to bring better flexibility of 10GE connectivity to local customers.
This 2+0 link is intended for point-to-point applications such as 5G/4G/LTE+ backhaul, campus and industrial park networks, 4K UHD video streaming and temporary 2x10GE connections at exhibitions and other high-traffic events.
The PPC-10G platform is based on state-of-the-art MMIC chips, which support Quadrature Amplitude Modulation in digital data radio communications. Using QAM 128, PPC-10G requires only 2 GHz bandwidth at 70/80 GHz for 10Gpbs rate. For Q-band, ELVA-1 has pioneered the implementation of QAM 256 technology to achieve the best spectrum efficiency in the industry.
Visit online Link Budget Calculator to see availability of PPC-10G/2+0 link on your distance and at weather conditions of your region (choose PPC-10G model for calculation from the list for correct data).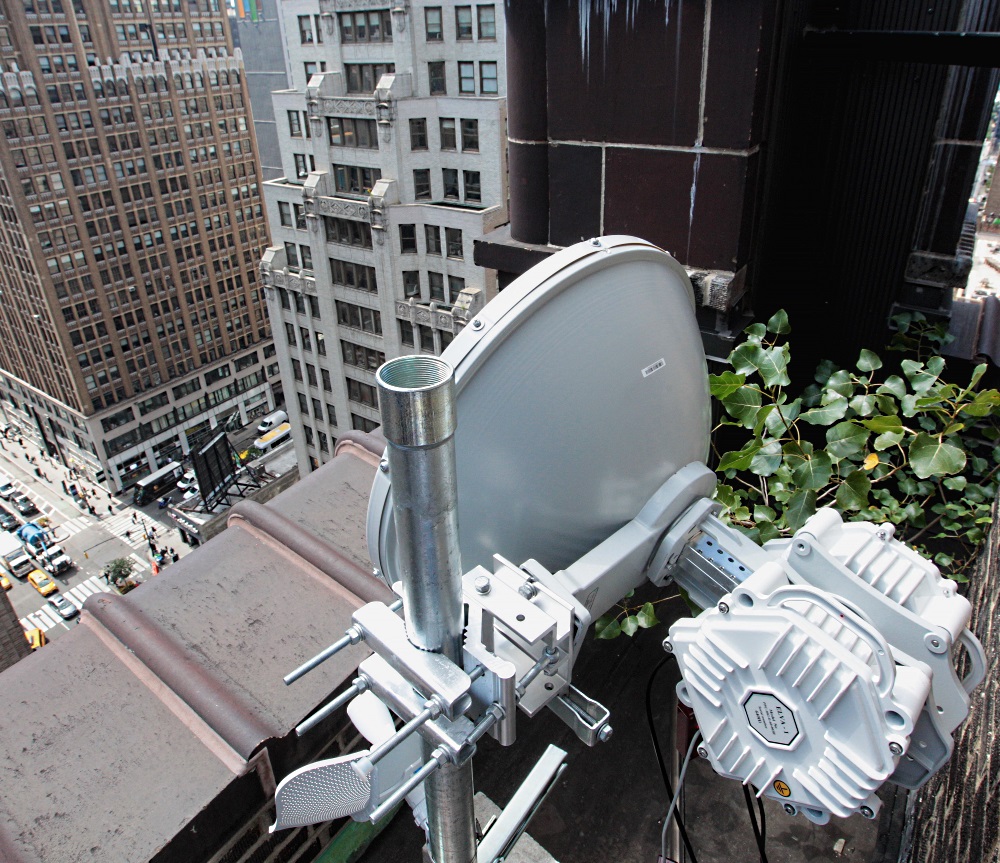 Features
Two independent channels 10GE
Frequency bands: 71-76/81-86 GHz
or 40.5-43.5 GHz  
Up to 24 km/15 miles at clear sky (with High Power option)
True 20Gbps Full Duplex Operation (E-band)
Encryption AES-128 optionally
SNMP v.1; v.2; SNMPv2-MIB; Enterprise-MIB; WEB; Telnet; CLI
Zabbix-based Network Management System
Hitless adaptive bandwidth, coding and modulation
Support IEEE 1588v2 (TC)
Support PoE
Easily installed, zero-footprint
Applications
20 Gbps fiber extension

Wireless 2x 10GE (20 Gbps) fiber extensions & backup or replacement, including traces over complex landscapes like river/lake and restricted areas for cable laying

5G/4G

Mobile infrastructure for today and "future proof" wireless backbones

Safe City

Backbone connection of wide-band surveillance systems in the city, including video, audio and IoT sensors working for public safety

Smart City infrastructure

Backbone for urban and municipal networks, public WiFi APs deployment, traffic control, etc.
Presentation of the first 2+0 20 Gbps radio in the industry
PPC-10G/2+0