Long distance fiber extension
Ultra-long wireless 10GE fiber extensions & backup or replacement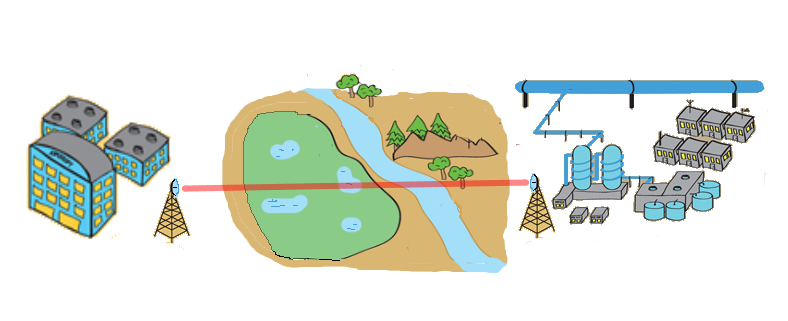 Easy overcoming of landscape and industrial obstacles
For telecom operators, there is often a challenge to build 10GE network through various landscape or industrial obstacles that prevent fibre cable laying. For such purposes, it is common practice to use 10GE millimeter-wave wireless links.
The task could be difficult due to the large distance and the inability to place the intermediate tower in the middle of the path (because of lake, floodplain or swamp, etc). Therefore, Telecom operators search the market for ultra-long range 10GE wireless links and ELVA-1 PPC-10G radios are the best choice there.
ELVA-1 PPC-10G advanced radios brings wireless 10GE connectivity or up to 10+ miles or even more.
Customer case: 15 km over Pyakupur river in Siberia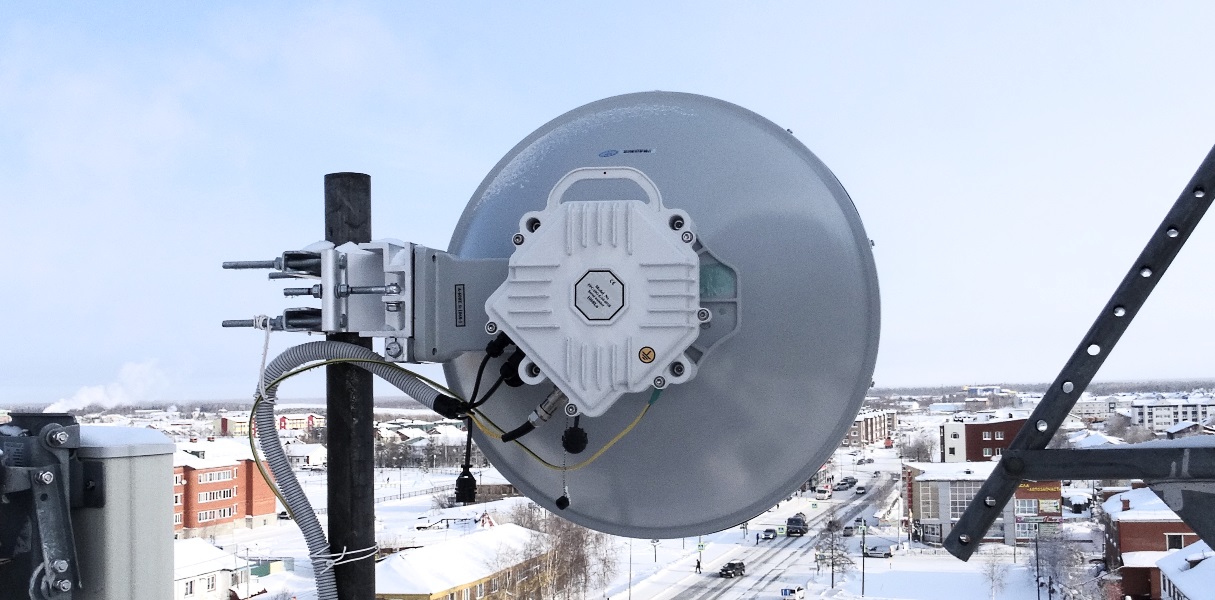 At customer place, the network segments were divided by large Pyakupur river floodplain, which caused the difficulty for fiber laying. One more factor to use the radio against fiber digging was extremely cold climate of the place, with temperatures down to -40°C (-40F) or even worst for most of the year.
Ruslan Talipov, Deputy Chief Engineer of NOVATEK-TARKOSALENEFTEGAZ Communications and Automated Control Systems, said about the operation of the PPC-10G equipment: "We decided to use this 10GE radio to provide the company's employee camp residing in the shift housing complex with IPTV (more than 100 TV channels) and high-speed Internet access. The length of the hop is about 15 km and location is Tarko-Sale town of the Purovsky District of the Yamal-Nenets Autonomous District".
Long distance fiber extension