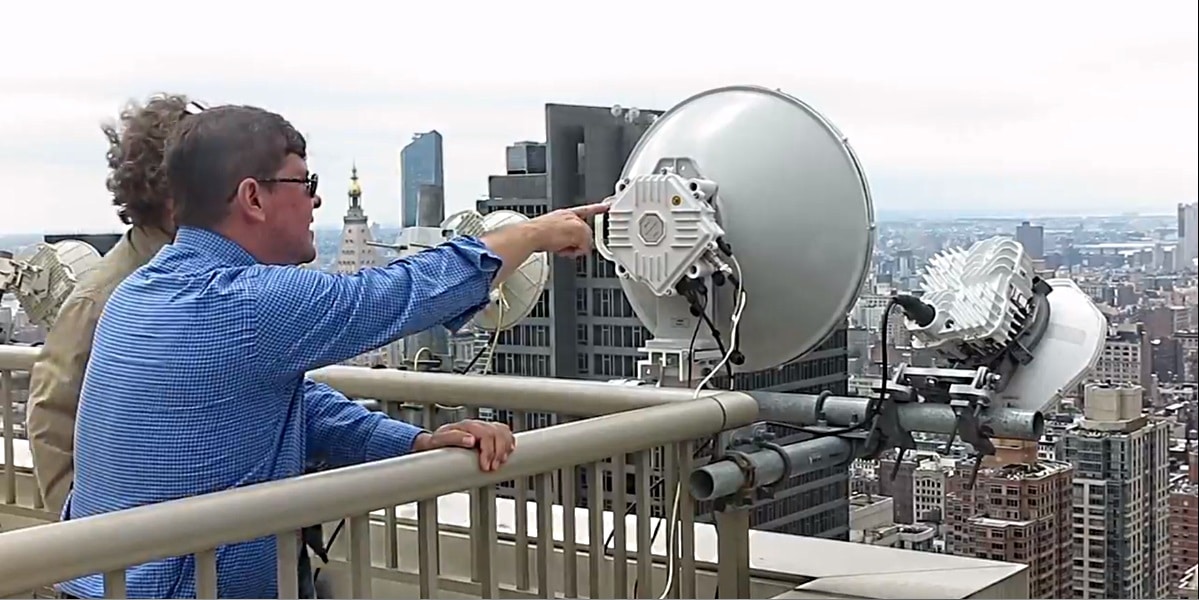 PPC-10G in Manhattan, NY City
ELVA has installed PPC-10G-E 70/80 GHz millimeter wave link for live demonstration in Manhattan, New York City.
The link is intended for point-to-point applications such as 4G/LTE/5G Backhaul, Corporate Campus Networks, IPTV, and other Wireless ISP backbones. All ELVA links are designed for interconnection between remote WAN/LAN segments that located on the sites with no fixed line broadband connection. Typically, this is for landscape or industrial barriers or ecology restrictions for ground cable laying like national park, river, lake, airport/railway area, private land, etc.
Manhattan installation