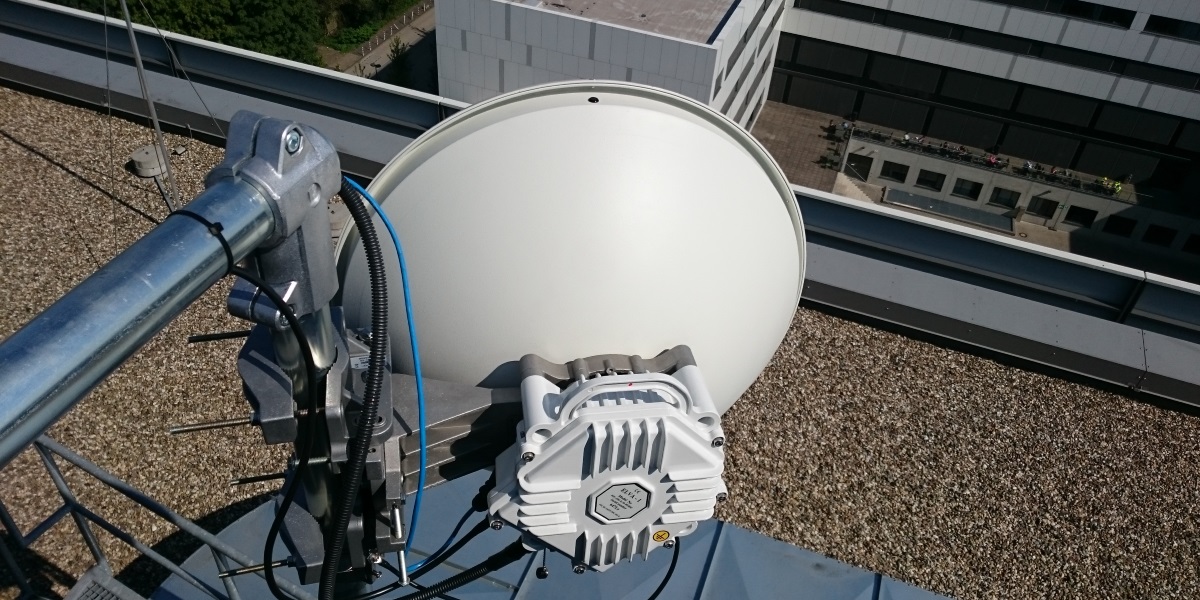 Installation in Ruhr-Universität Bochum
ELVA-1 Company announced successful installation of PPC-10G ultra-high throughput millimeter wave link for Ruhr-Universität Bochum by Omnitron Griese GmbH, ELVA's partner. The link works at E-band 71-76&81-86 GHz, which is light licensed frequency band in Germany.
This PPC-10G link is intended to connect two university campuses on distance of 3.94 km (2.45 miles) over rural area. Omnitron's and RUB's Computing Networks Department personnel worked together on this project to establish true 10 Gbps wireless connectivity.
Installation in Ruhr-Universität Bochum